Callisto is located in West Gala Drive corner Theater Drive, Circuit Makati, Makati City.
A union of the city's past and future. Jumping off the colorful heritage of the former Sta. Ana Racetrack, Circuit Makati spurs an interactive and energized live-work-play scene, driving kinetic lifestyles ahead in the country's seat of corporate dynamism. Here, it is always a green light.
For people who don't know, Makati City is known to have the past and a future feel. From the Sta. Ana Racetrack which has become a heritage today to Circuit's energized and interactive scene, Callisto will have a vintage and modern feeling.

Callisto Building's Vicinity
Another good thing about living in Callisto building is that you are in the middle of almost everything. From retail shopping, churches, hospitals, business centers, recreation and leisure, and as well as schools.
Retail and Shopping:
Cash & Carry Mall
A-Venue Mall
Power Plant Mall
Ayala Triangle Gardens
Glorietta
Greenbelt

Churches:
Santuario de San Antonio
Union Church of Manila
St. John Bosco Parish
St. Andrew the Apostle Parish
The National Shrine of The Sacred Heart
Greenbelt church

Hospitals:
Trinity Hospital
Sta. Ana Hospital
Hospital ng Makati-Acute Care
Makati Medical Center

Educational Institutions and Schools:
School of Fashion and the Arts
Centro Escolar University
Makati Science High School
Mapua Makati
Lyceum of the Philippines
Don Bosco Technical Institute
Far Easter University Makati
Assumption College
RCBC - De La Salle University
Ateneo Professional Schools (Rockwell)
Ateneo Professional Schools (Salcedo)
Asian Institute of Management

In addition to all these, the BGC Bus routes are said to be extending to service the people from Circuit Makati going to BGC and vice versa.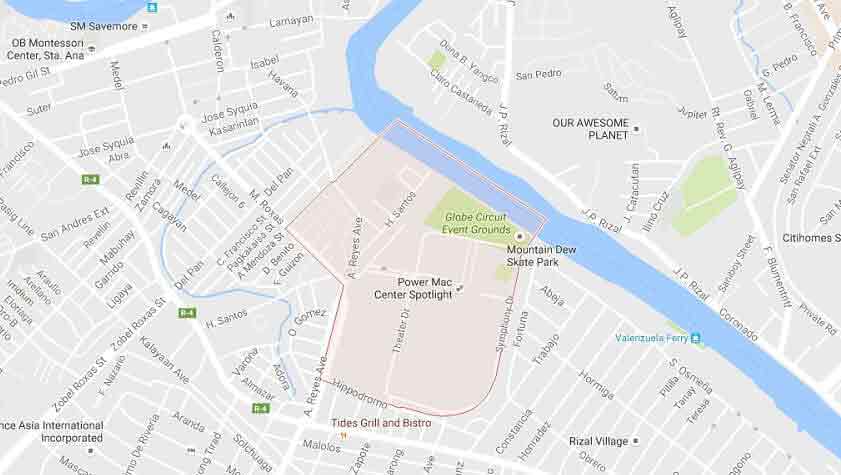 Living Around Callisto
Since Callisto is nestled in a growing district of Makati City, it is continuously developing to provide its residents with nothing but the best. Living around Castillo will provide you the entertainment and the lifestyle experiences that you need in life. At a very steady pace, Circuit Makati will continue to develop itself with its 21-hectare land to provide nothing but the best experience not just for the people around it but as well as the residents of Callisto. Everything that you need is just a few steps away from where you reside.

Event Hosting
Since 2012, Circuit Makati has already become the lifestyle playground of the city. It is known to hose different social, sport, cultural, and entertainment events. There are also interim attractions, including Globe Circuit Events Grounds, Gatorade Chelsea Blue Pitch, City Kart Racing, and as well as Mountain Dew Skate Park. All of these are welcoming not only the visitors but as well as the residents of Callisto.

Black Box Theater
Power Mac Center Spotlight is known as the black box theater in Circuit and is only a few minutes away from Callisto. This theater has already hosted numerous production since it opened in the year 2015. This includes product launches, exhibits, special events, and as well as plays. With the Black Box Theater, you no longer need to go no further.

Retail Shopping
Another amazing feature of Circuit Makati is that it is slowly becoming a retail shopping center. This means that living in Callisto will make it easier for you to access shops where you can purchase everything that you need in an instant. Circuit Makati has a mixed of lifestyle and retail stores, which means that you have all the options to choose from.

Restaurants and Bars
Numerous restaurants and bars are also available in Circuit Makati, where you can have different cuisines every single day. After a long day at work, then visiting some of the great bars around the area. You can even invite friends over for them to experience how good it is to be a resident of Callisto.

Development of Offices
Circuit Makati is also developing positions within the area, including the Circuit Corporate Center with 26 floors. You can lease these spaces for your business needs. Another building that can be used as a workspace is The Stiles Enterprise Plaza West Tower. This is the first two tower workspace by Alveo.